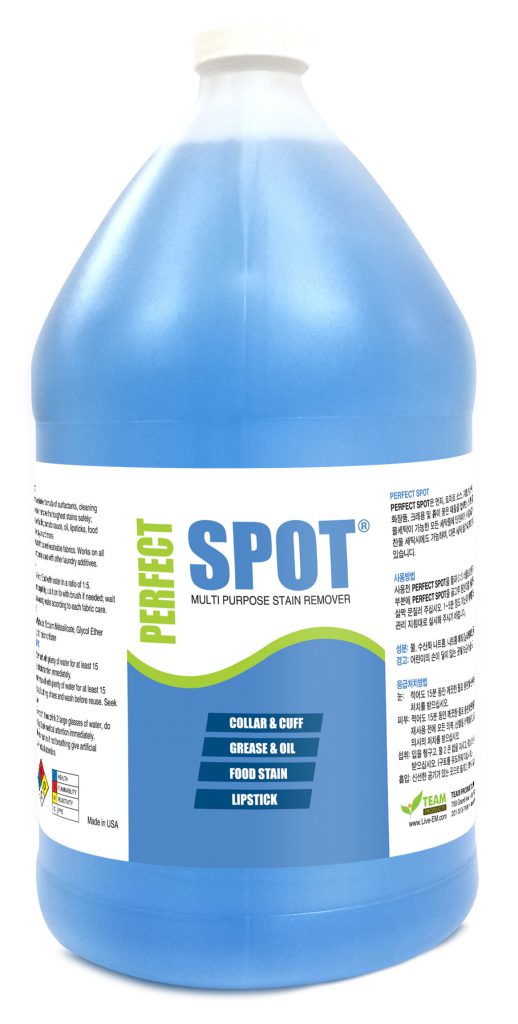 Perfect SPOT
MULTI-STAIN REMOVER
Versatile Stain Remover

Perfect SPOT is a versatile stain remover that removes dirt, tomato sauce, oil, lipstick, food, oil, cosmetics and crayon.
It can be safely used on all washable fabrics. It can also be used in cold water washing, and can be used with other laundry products.
Combine Perfect SPOT with ammonia or thick gel LiQ for even better effect!!!
How To Use

Mix the Perfect SPOT with water (1:5 ratio) before use. Thoroughly apply Perfect SPOT to the spots and rub it with a brush if necessary. Wash after 3-5 minutes and follow the care label.